On the 21 November 2018, the UN-GGIM Academic Network chaired by Abbas Rajabifard chaired and concluded a successful session at the first United Nations World Geospatial Information Congress (UNWGIC) 2018 in China on the theme of 'A Sustainable and Resilient World: Capacity Building and Geospatial Research for Implementing the SDGs'. During the session, the delegates shared UN GGIM Academic Network's contribution to a Sustainable and Resilient World.
View the program of the session here.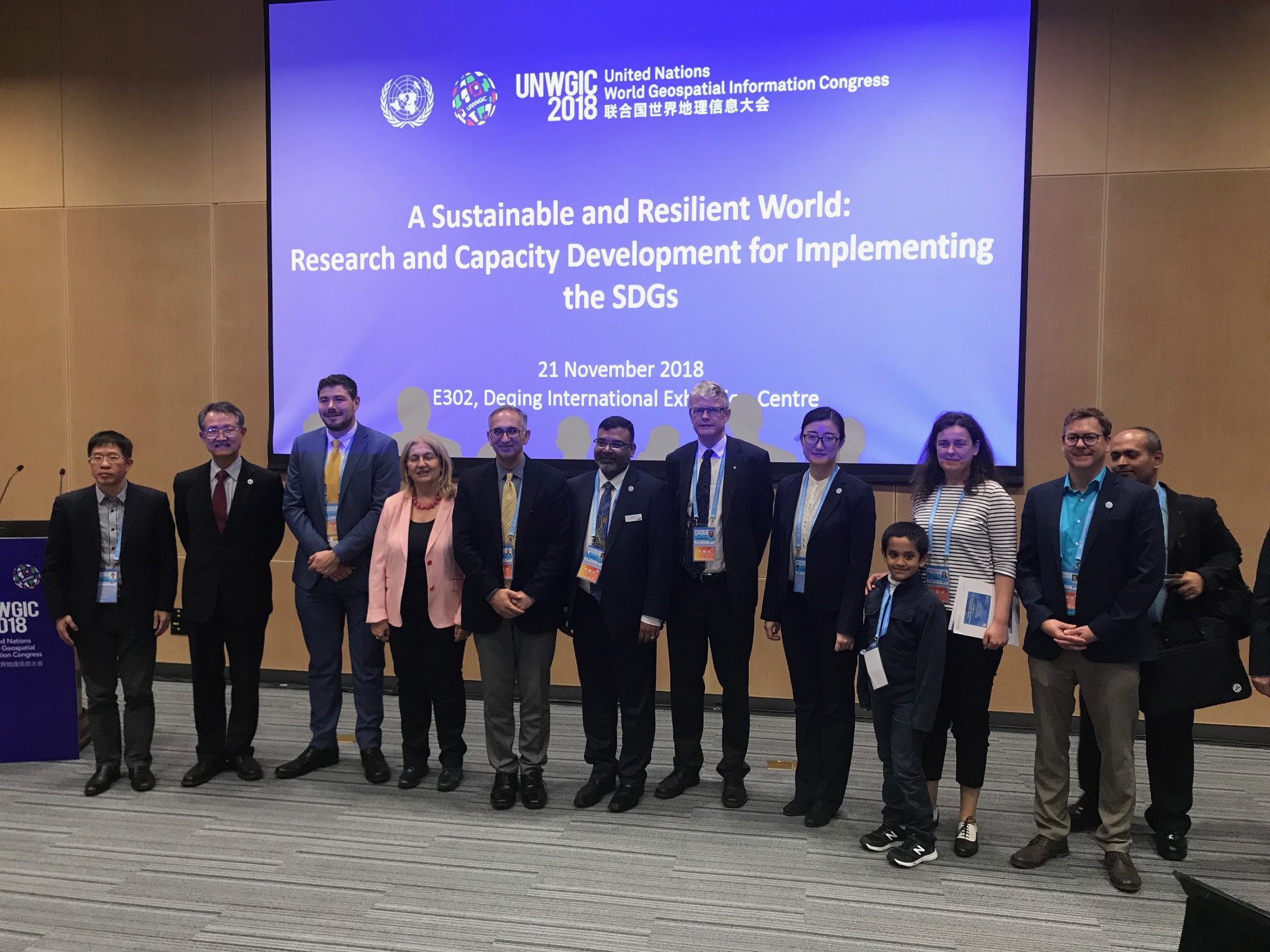 Following the UNWGIC 2018, Prof Rajabifard visited the State Key Laboratory of Information in Surveying, Mapping and Remote Sensing (LIESMARS) at Wuhan University on the 24th of November to give a talk on 'Enabling Business and Community – Resilience, 3D Land and Property, Urban Analytics'. You can read more about this talk here.